Drop Everything and Go Buy Colourpop's New Luxe Lipsticks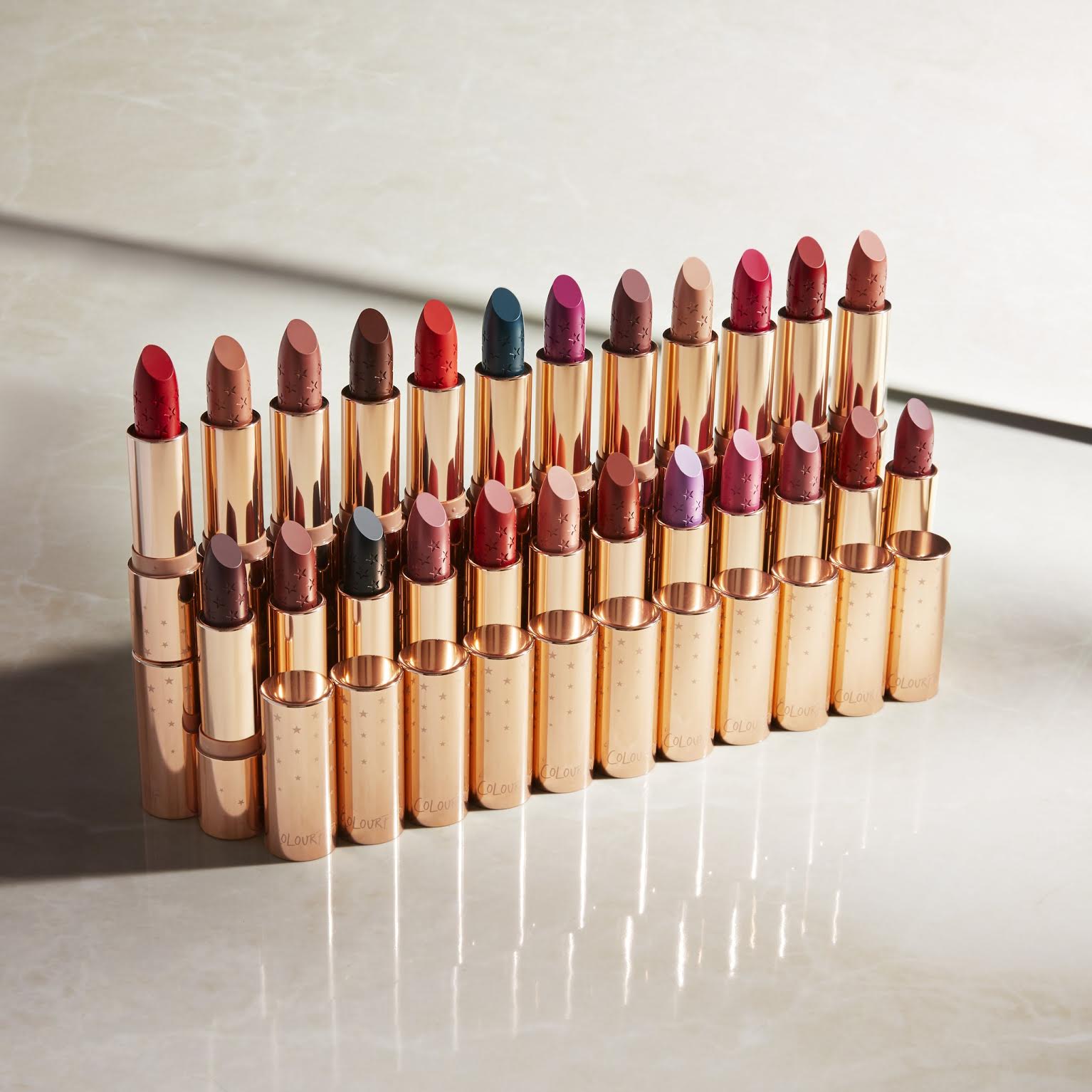 By Shannon Stubbs
Beauty brand Colourpop has decided to capitalize on their increasing success by releasing a new, original line of lip wear called Lux Lipstick—and they're a little different from their usual liquid to matte formula.
The line includes 24 very versatile shades, all easily transitioning from a casual weekend getaway to a night out on the town. With deep reds to pale pink and bright purples, the website guarantees that they're "shades made for everyone." They have a creamier, more moisturizing application than the classic liquid lipstick—but still leave a subtle, matte finish. If you're wary of trying matte formulas because of the drying end result, this product is a great start for its smoother application and finished look. Another notable selling point is that they're packaged in a rose-gold embossed roll-up tube. 
The website also includes a quiz to find the Lux Lipstick for you, asking for your skin tone, your style, and the occasion that you're looking to rock a lipstick for. With a way to ensure that you find the perfect shade and at the price of only $7, it's easy to see how the entire line sold out within days. But don't worry! They've already restocked and are stocking again soon, so you still have a chance to grab your favorite shades.
Colourpop has been causing a lot of commotion in the beauty industry recently for their cheap yet high-quality products, many of which are priced under $10. Their lip wear is considered to be top notch by beauty writers and makeup artists, often being held to the same standards as more expensive brands such as Kylie Cosmetics and Anastasia Beverly Hills. Cosmetics powerhouse Sephora took notice of their huge fan following, and they launched a partnership last fall—now you can grab their products in-store and on the Sephora website.
With an already successful collection and more on the horizon, Colourpop is sticking around.
All shades from the Lux Lipstick collection are available on Colourpop.com. The entire collection is also available for purchase at the price of $150.
---
---