Tommy Hilfiger Expands Adaptive Collection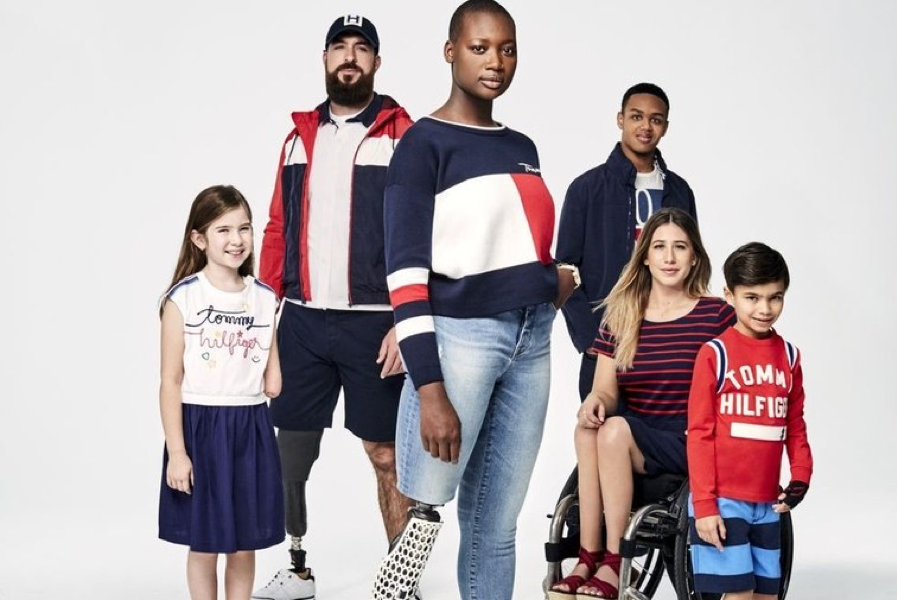 By Anna Curtis
On Tuesday, April 3 the Tommy Adaptive collection for people with disabilities was released. The 2018 spring line is a continuation of the work the fashion brand has been doing since 2016, when Tommy Hilfiger partnered with nonprofit Runway of Dreams to create the first-ever adaptive clothing collection for children with disabilities. From that precedent, the company began to expand its reach to disabled men and women and added specific features to the designs such as Velcro closures and alterable hemlines.
The 2018 line brings the impact of inclusivity to a new level. Tommy Hilfiger's digital campaign for the collection is using influencers, models, and athletes, but focuses mainly on a group of disability advocates to showcase the clothes. Some of these fashion-forward advocates include Paralympian Jeremy Cambell and dancer Chelsie Hill.
Fashion is a way for people of all ages and backgrounds to express themselves without censorship. Tommy Hilfiger has always strived to democratize fashion and with this adaptive line, the company is spreading the message that we need to prioritize inclusivity. The brand maintains their classic look while modifying the pieces to be easier to put on—whether that be over a prosthesis or with limited hand function.
Although Tommy Hilfiger was the first major label to break the ceiling with inclusive fashion, many other designers are following step. Names like John Galliano and Angela Luna have released innovative designs and collections that speak to economic and social crises like homelessness. Countries like the UK are experimenting in this area as well. The company Adaptawear has created clothes with adaptive fastenings for years in an effort to appeal to consumers with arthritis, dementia and Parkinson's disease. While adaptive clothing is not a strong trend yet, many up and coming designers are bringing inclusivity into their designing styles. The nonprofit Open Style Lab that began in Parsons School of Design is an example of a way for designers, engineers, and therapists to work together in the process of creating these pieces. In the future, bringing more choices of fashion for those with disabilities is going to be a truly important focus for the industry as a whole. For now, Tommy Hilfiger has brought creativity and diversity to a historically exclusive industry.
Check out the adaptive collection here.
---
---