Best Facial Moisturizers for Harsh Winter Weather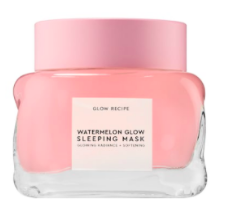 By Neha Tandon
Along with the Syracuse's windy and cold winter weather comes perpetually dry skin. Here are some of SU students' favorite facial moisturizers that will leave your skin feeling soft and smooth even as the temperature drops.
1) For combination skin: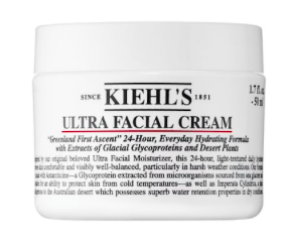 The cult classic is here to stay, and it has garnered a major following for several big reasons. With celebrities like Kim Kardashian, Cameron Diaz and Reese Witherspoon singing the praises of the 24-hour, long-lasting hydration of this cream, what isn't to love? Your skin will feel as soft as a baby's all day long. This one works well both day or night. Already a fan? Try the new formula with SPF for daytime use.
2) For sensitive skin: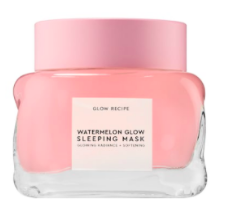 Introduced more recently than the Kiehl's moisturizer, this newly-famous sleeping mask garnered a major following almost instantaneously. Not only will it look beautiful on your vanity, but you'll take in delicious watermelon smells. Unlike other sleeping masks, it won't leave your skin feeling sticky or tight—and won't leave any residue on your pillow either. The ingredient list is a perfect mix of natural peony root and watermelon extract blended with skin-plumping hyaluronic acid and exfoliating alpha hydroxy acid.
3) For dry skin: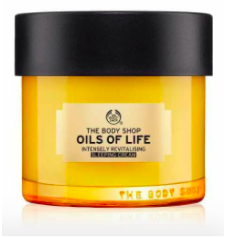 Whether your lack of eight hours in bed is due to a late night study session or one too many hours spent at Flip Night, this Body Shop formula is packed with seven essential oils and three precious seed oils. With black cumin oil from Egypt to rosemary leaf oil from Tunisia, this night cream provides an insane amount of moisture that will last you until the next day. Despite all of the oils inside it, the formula is cushiony and creamy rather than greasy.
4) For acne-prone skin: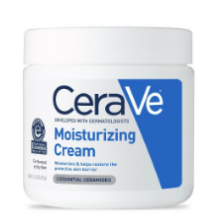 CeraVe's moisturizing cream is the ultimate multitasker. Not only can it be used on any part of your body, but it is also noncomedogenic, meaning it won't clog your pores. The formula has hyaluronic acid in it to hold in moisture in the most gentle way possible, making sure not to irritate the skin in anyway. It also happens to be the best thing to slather your body in head-to-toe, post bath time.
5) For oily skin: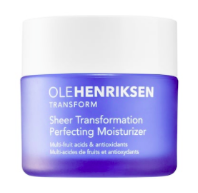 Free of oil, yet rich in antioxidants, this moisturizer has a silky and lightweight formula that acts as a shield, keeping excess oil from surfacing to the skin. More importantly, it keeps pollutants and the harsh winter weather out. This is also a bonus product for those suffering from dark spots or discoloration due to the high amount of fruit acids, licorice, and pea extract. Bonus: you can also use this before makeup as a primer to brighten skin and get a flawless finish on your foundation!
---
---