Nordstrom Expands Chromat Swimsuit Sizes Up to 3X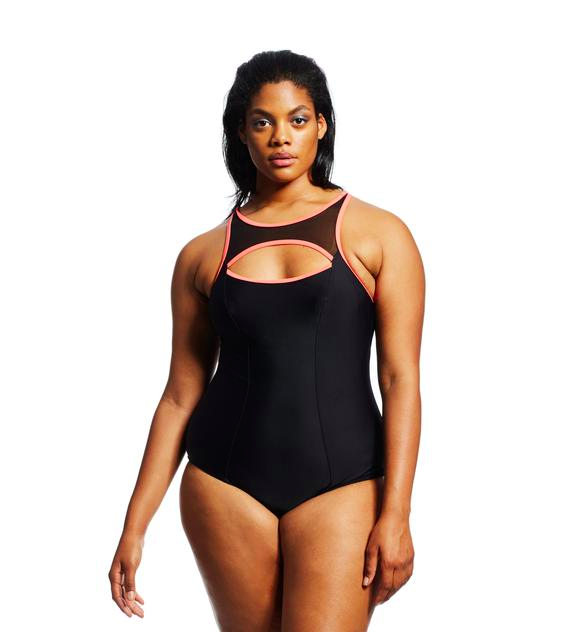 By Madison Snyder
Coming this spring, Nordstrom plans to launch a new sizing method for one of its swimsuit lines, Chromat. Previously, the suits came in five different sizes: extra-small, small, medium, large or extra-large. Nordstrom's changing the game by offering sizes up to 3X. But this isn't the first time that this Fortune 500 company has experimented with size inclusion.
Good American spurs inclusion trend
Emma Grede and Khloe Kardashian released their revolutionary denim brand Good American at Nordstrom in October of 2016. What made this denim brand differentiable was its size range: 00–24. On its release date, Good American rung in $1 million, making it the most successful denim line launch in clothing history. Nordstrom's steps toward size inclusion contribute to a fashion revolution that has gained traction in recent years.
Plus-size inclusion across the fashion industry
One retailer who has emphasized body positivity is Aerie, with the company's 2016 release of the #AerieREAL campaign. Through this campaign launch, Aerie decided to stop retouching its photographs in order to promote body positivity. Iskra Lawrence, a plus size model and advocate for NEDA (National Eating Disorder Association), has been chosen as one of the main faces of the campaign. Along with Aerie, other fashion brands have worked to become size-inclusive by increasing the number of plus size models in their shows. In NYFW's Fall 2018 show, Christian Siriano featured 10, according to Harper's Bazaar.
Future of plus-sized fashion
Chromat and Aerie are two admirable brands that have actively promoted inclusion and serve as role models for the rest of the fashion industry. But there's still a long way to go in regards to diversity and inclusion. That being said, our job as consumers is to demand more of retailers and beloved fashion brands. The time for passivity has passed—a new era of inclusive fashion is upon us.
---
---