5 Looks to Beat the Snow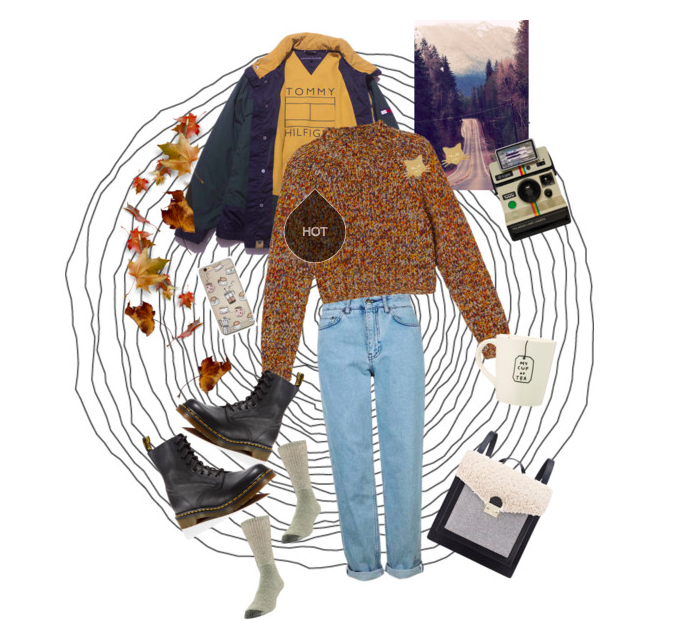 By Sunny Balkin
Syracuse winters are brutal. You look like you've lost almost all your melatonin, you can't go to class without slipping around the streets like an amateur figure skater, and you haven't seen the sun in three months. But just because you're trekking through the frozen tundra doesn't mean you have to look bad doing it. Scroll down for five outfits that will make you look hot when the weather is cold.
1. Space out and gaze at the snow for a while.

Sweater Chicwish Twist Sweater ($35), Jacket Color Block Denim Jacket ($65), Jeans Blue Ripped Jeans ($32), Shoes Dr. Martens Black Patent Leather Boots ($125), Earrings Jennifer Zeuner Small Start Earrings ($99), Belt Lulus Silver Double Buckle Belt ($16), Backpack Gucci UFO Backpack ($2,093), Pin Edge Only BAM Lapel Pin in Silver ($160), Pin Edge Only POW Lapel Pin in Silver ($160), Phone Case Trooper Star Circle Wars iPhone 6s Case, Nail Polish Givenchy Glittery Black Topcoat ($24)
2. Don't sleep in when it snows—get out there and show that blizzard who's boss!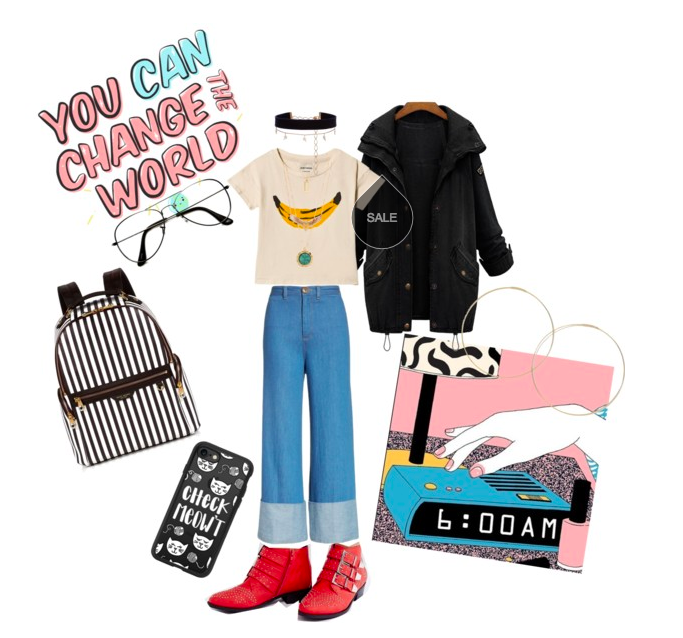 T-shirt Banana T-shirt Buttercream, Jacket Hooded Jacket ($25), Jeans Sea Classic Cuffed Wide Leg Jeans ($295), Shoes Truffle Collection Buckle Boots ($44), Backpack Henri Bendel Travel Backpack ($79), Sunglasses ZeroUV Aviator Glasses ($19)
3. Leave everyone starstruck as you walk through the winter wonderland.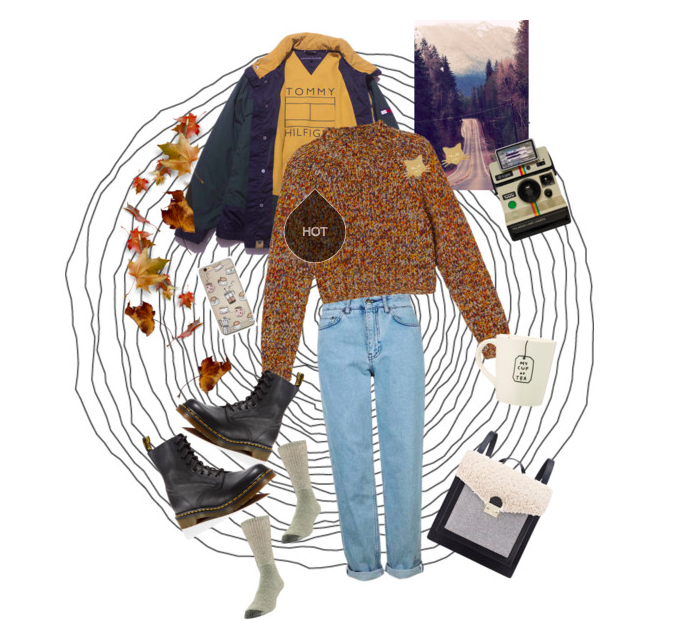 Top Monki Knitted Top ($49), Jacket Tommy Coat XL ($50), Jeans Topshop Boyfriend Style Jeans ($44), Socks Cotton Crew Cushion Socks ($17), Shoes Dr. Martens Leather Combat Booties ($140), Backpack Loeffler Randall Lock Backpack ($248)
4. Stay warm in Cafe Kubal as the storm rages outside.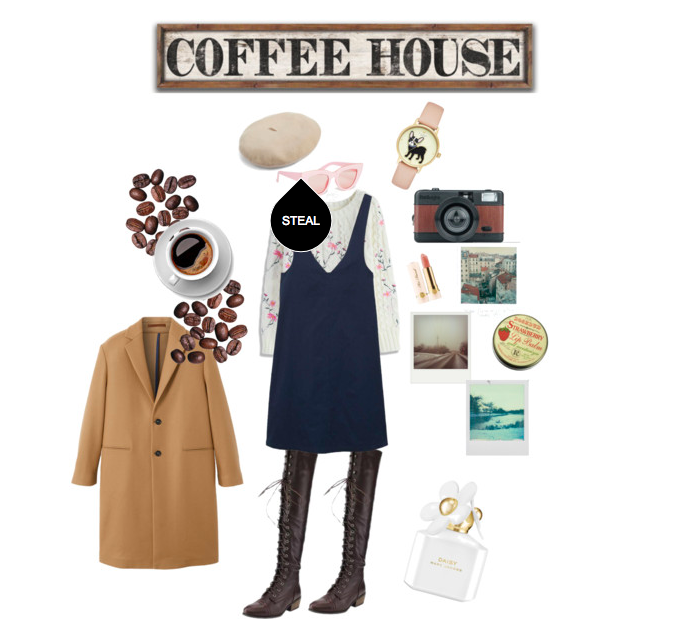 Dress MANGO Short Cotton Pinafore Dress ($70), Sweater Chicwish Embroidered Cable Knit Sweater ($49), Shoes Beston Over the Knee Combat Boots ($54), Watch Kate Spade Gold-plated Watch ($195), Hat Hudson's Bay Felted Wool Beret ($25)
5. The dreariest, slushiest days shouldn't stop you from putting together the cutest outfits!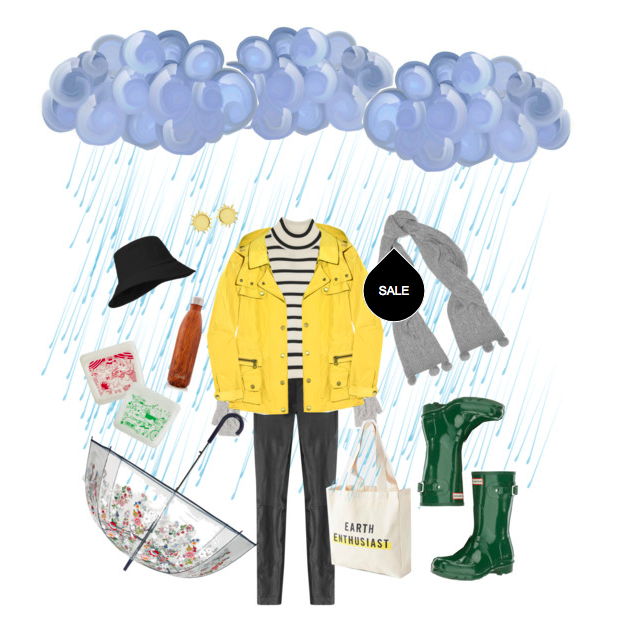 Sweater Melissa McCarthy Turtleneck Striped Sweater ($89), Jacket Burberry Short-Pocketed Parka ($380), Shoes Hunter Original Short Gloss Rain Boots ($140), Purse FEED Earth Enthusiast Tote ($25), Umbrella Vera Bradley Bubble Umbrella ($44), Hat Vintage Cotton Basic Boonie Hat ($19)
---
---