5 Autumn/Winter Makeup Trends You Can Actually Accomplish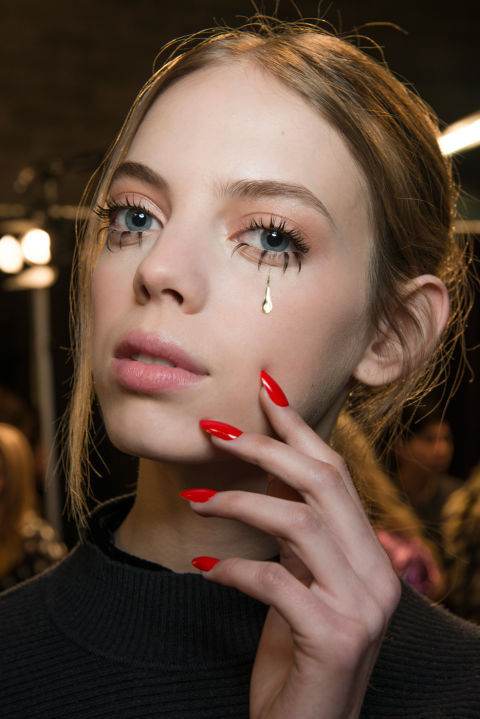 By Sara Jaskot
Fall is in full swing and the holidays are just around the corner, which means it's officially time to switch up your makeup routine. If you haven't already, that is. Pulled straight from the runways, we've rounded up the top five seasonal makeup trends you can actually accomplish on your own.
Denim Eyeliner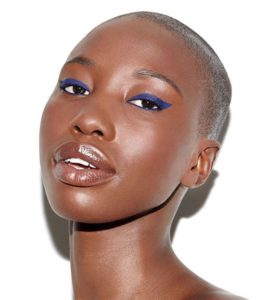 For a quick upgrade, simply switch out your normal black or brown eyeliner for a blue one. The blue color will make your eyes pop. Just make sure the rest of your makeup look is soft and neutral—let your eyes do the work.
What you'll need: Revlon ColorStay Eyeliner in Sapphire ($8.99)
Vampy Lips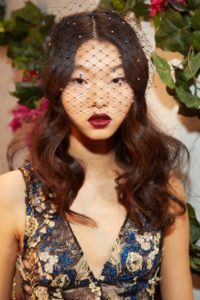 No time to get ready? Dab on a little bit of concealer, swipe on a dark hue, and you'll look perfectly presentable. Whether you use a deep plum stain or matte burgundy lipstick, your lips will steal the show.
What you'll need: MAC Lipstick Matte in Sin ($17.50)
Metallic Eyes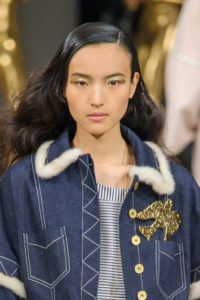 Make your eyes the only accessory you need with a fun metallic eyeshadow. Create a beautiful shimmer effect by taking the shadow all around your eye.
What you'll need: Anastasia Eyeshadow Single in Metal or Sunset ($12)
Cold Cheek Blush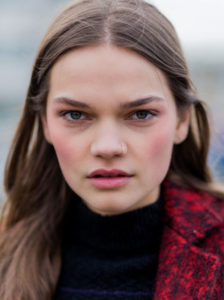 Though you might not need the extra blush for this one, rosy cheeks are in this season. No need to shy away from adding a little more blush than you normally do; make your cheeks stand out with a pretty pink shade.
What you'll need: MAC Powder Blush in Fleur Power ($23)
Anything-Goes Eyelashes

Fun lashes were all the rage on the runway. Don't be afraid to try something new with your lashes—whether you choose spidery or full, anything goes. Add falsies for a even more dramatic effect.
What you'll need: Ardell Glamour Black Multipack 105 ($11.99)
---
---