Unlikely Wearable Trends from the Runway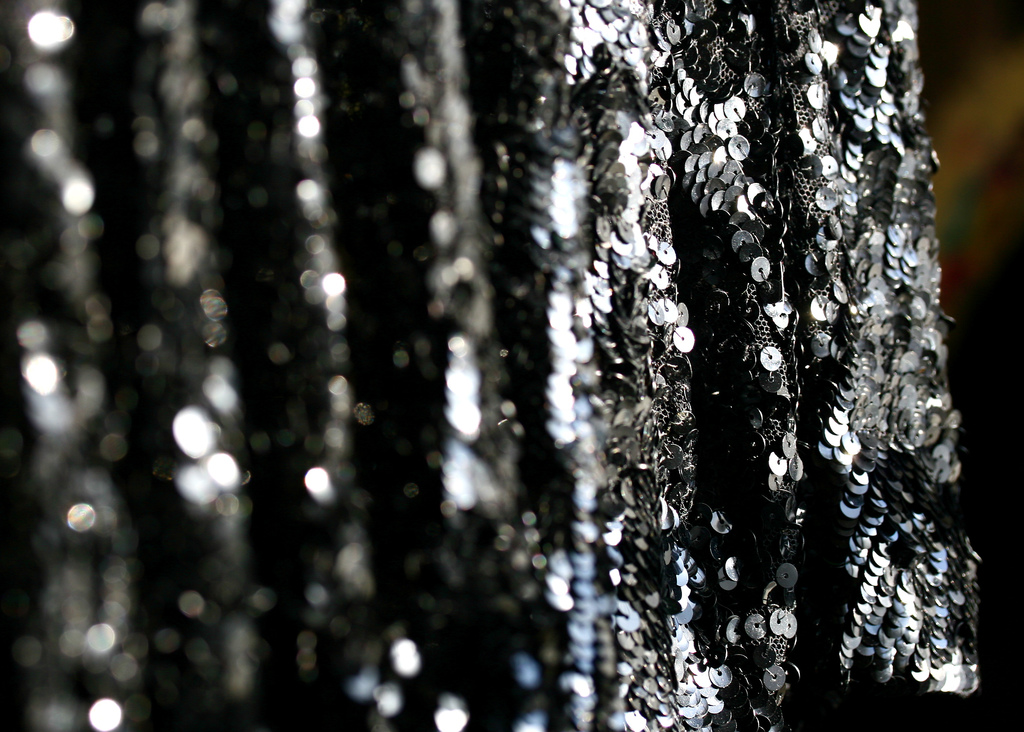 BY: SERENA MALDONADO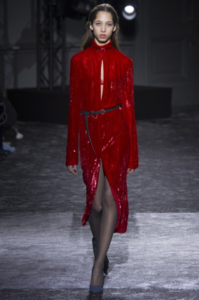 Sequins
Wearing a fully sequined outfit is a very striking look that may not be everyone's cup of tea, but glittery garments have been all over the runway. With freezing cold weather coming very shortly, a touch of sequins might be just what you need to put you in a better mood. You can start with a simple glitter knit sweater and work your way into some more adventurous pieces. You'll be wearing full-on sequins to your next lecture in no time.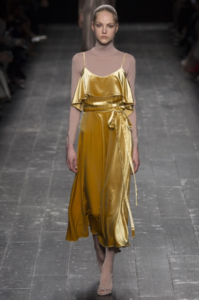 Turtlenecks + Dresses
I love my spaghetti strap summer dresses, but as the temperature drops I push them to the back of my closet. Layering your favorite summer dress with a turtleneck is a trend that many designers are running with. Add this to your fall and winter handbook and have fun playing with cool texture combinations.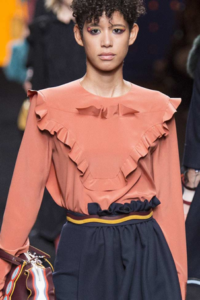 Ruffle Overload
Ruffles have been all over the runway this season. Most of the pieces on the runway were definitely over the top, but this trend can be simplified into something like this Fendi blouse. They aren't cascading ruffles like most of the other things on the runway, but definitely has a playful factor just like the more exaggerated pieces.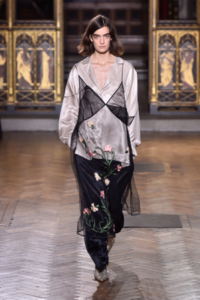 See Through Layers
Layering something see through over an outfit instantly adds a whimsical and unexpected statement to any outfit. Sharon Wauchob chose to show the trend with this beautiful, mesh, flower-embellished dress. But, for an everyday look, you can look for something with mesh paneling wear a cute bralette underneath.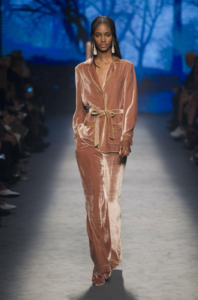 Lush Velvet
Velvet has been a hot trend for the colder months and now you can go bold in a head-to-toe matching set for an easy and striking look. You can also play up any outfit with a velvet choker or backpack. Anything goes for this trend and incorporating any velvet into your wardrobe will instantly make a trendsetter.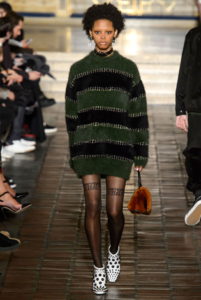 Metal Details
For an edgier look, add metal details to any of your cold weather staples. Here, Alexander Wang lined metal loops through the edges of the stripes on the sweater. If you have an old striped sweater that you're bored of, a good way to bring it back to life would be through this simple DIY.
---
---