7 TSA Approved Beauty Products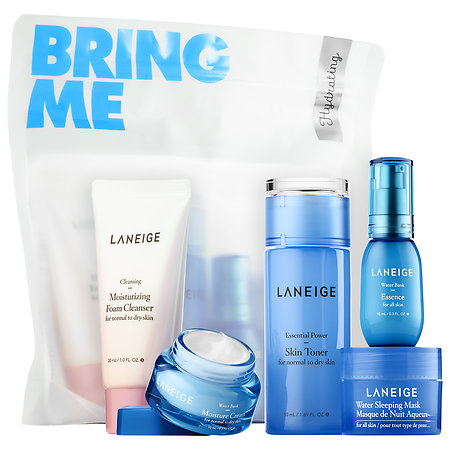 By Neha Tandon
When it comes to packing up for the holidays, there's no need to compromise quality when seeking out TSA-approved products. Here's our list of holy-grail products you shouldn't get leave for your vacation without.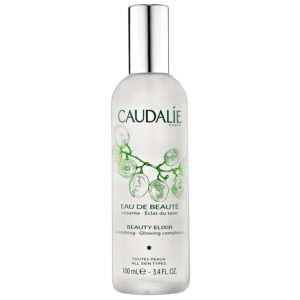 Being in a new environment for an extended period of time can suck all of the moisture out of your skin, especially around this time of the year. This elixir is a cult classic, and it truly lives up to its name. Use it as a primer to keep skin quenched under your makeup, or spray it on right before your plane lands. The mint essential oils in this are refreshing, not to mention the fact that it'll keep your makeup looking freshly-airbrushed. The rose extracts and orange blossom water in this smell so good, we wouldn't blame you for spraying this from head-to-toe before all those "welcome home" hugs.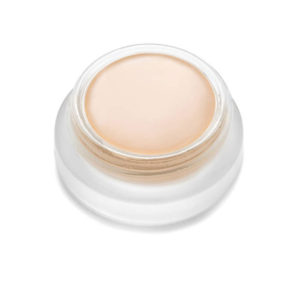 You're on vacation, so your skin deserves a break as well. Leave the thick full-coverage foundations and concealers at home. A notoriously clean skincare brand, RMS has a cover-up with ingredients like nourishing coconut oil to combat dryness, and rosemary extract which has antibacterial qualities. The best part is that there are a variety of shades with orange, green, and salmon undertones to fight redness, dark circles, or pigmentation for the perfect "no makeup" look.
Living Proof Perfect Hair Day Dry Shampoo, $12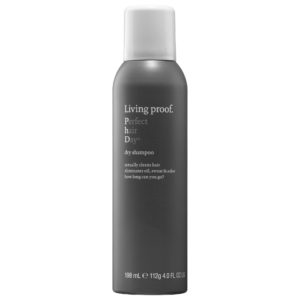 Spray this over your locks after a red-eye flight or a ten-hour drive home, and the powder-to-spray formula will keep your do looking salon-fresh. We guarantee your beau won't be able to stop running his hands through your tresses.
NYX Highlight and Contour Pro Palette, $25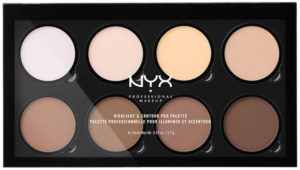 We all have the one relative that always has their camera out. This season, get the typical "lit from within" glow with a natural contour. This palette from NYX has a wide shade-range, making this palette perfect whether you're out making snow angels or toasting champagne on New Year's Eve. With so many colors to choose from, the shades double as eye shadow for a simple and quick eye look.
UMA Wellness Oil Kit, $40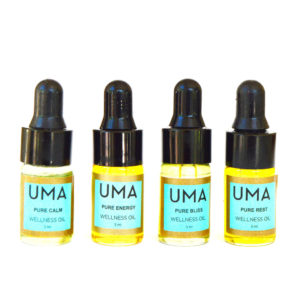 While the holidays come with the inevitable champagne toasts and mistletoe, they can always be incredibly stressful on both your mind and body. Heal both with this assortment of essentials oils, each catered to a different healing property, "calm", "energy", "bliss", and "rest". Dab some on your wrists and rub on your neck for optimal relief, or add it to your bath and have a nice holiday soak to keep the scent emanating from your body all day.
Côte Traveler Gift Set, $38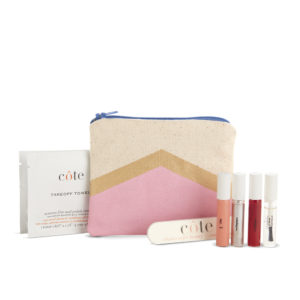 Developed by the popular nail salon of the stars of Hollywood, Côte had the glamorous traveller in mind when they made this pouch. The colors it comes with are a vibrant red, glitzy gold, and soft pink. It comes with a base and top-coat, nail file, and even polish-remover pads. It's perfect if you need an on-the-go mani-pedi.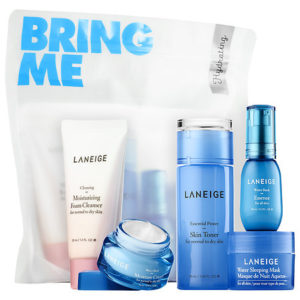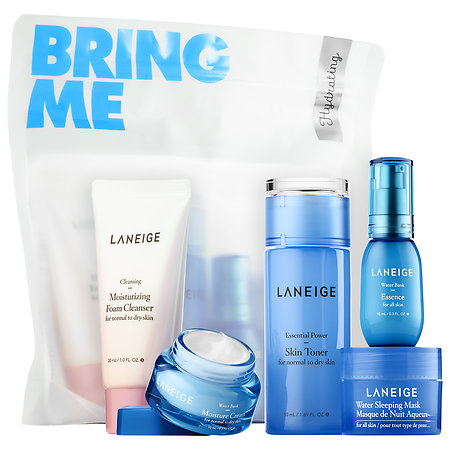 Laneige's line of hydrating products is a must for any skin type. Oily skin-types need not fear. The moisture from this line comes from mineral water, making sure it penetrates the deepest layers of the skin with hydration without making you look or feel greasy. This kit comes with a cleanser, toner, serum, moisturizer, and their cult-classic sleeping mask, so you have nothing more to worry about. Wear the sleeping mask while you are traveling, even if you're watching in-flight movies rather than catching some Zs.
---
---